Vision
O
ur vision is to advance knowledge and services for people with FND in Australia, so that Australian's affected by FND may live a fulfilling life and reach their full potential.
How we got here
I
n April 2017 we registered the first Australian FND charity – FND Hope Australia Inc. to support Australians affected by FND and to advocate for increased awareness of FND in Australia. Over the first 18 months of operation it became clear that we urgently needed to offer more than 'hope'. There was a dire need for practical support services and education and training for health professionals was needed to improve the quality of care people were experiencing.
At a general meeting in December 2018 the board and ordinary members unanimously decided to re-brand the organisation as 'FND Australia Support Services', with the aim to offer support services, advocacy, information, education and training and to advance research into the condition.
Legal Structure of the Association
FND Australia Support Services Inc. ('the Association") is an Australian registered charity, incorporated in June 2017 under the Queensland Associations Incorporation Act 1981 with incorporation number IA 56985.
FND Australia Support Services Inc. is the only organisation supporting Australians with Functional Neurological Disorder. Because it is a registered charity, the income of the Association is exempt from Income Tax. All Board and Committee positions are voluntary, without remuneration.
The Association is registered as an Australian Registered Body with the Australian Securities and Investments Commission as ARBN 631 343 701; with the Australian Taxation Office under Australian Business Number (ABN) 59 414 792 013 and with the Australian Charities and Not-For-Profits Commission.
Gifts, Bequests and Donations
Gifts, bequests and donations in support of the Association's work can be made at any time, and will be gratefully acknowledged. The Association has registration as a Deductible Gift Recipient, which means that all donations over $2 are tax deductible.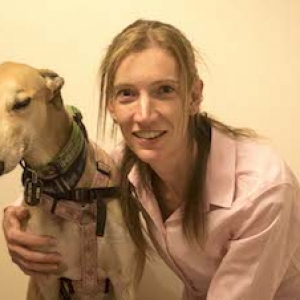 Dr. Katherine Gill B.Tech. (Bio), B.Sc. (Hons, H1), M.O.T., Ph.D. President
Kate G was the founding President of the first FND Australian charity in April 2017. Kate is a Registered Occupational Therapist and has worked in a number of mental health organisations in senior management roles. She is also a researcher and is experienced in medical and mental health research.
Kate G brings many skills and experience to her position as President for FND Australia Support Services, but it is her lived experience in FND that supports her passion and experiential wisdom to advance FND knowledge and services in Australia.
Kate G is also a founding member and Chair of the Consumer Led Research Network at the University of Sydney. In 2018 Kate was awarded the SANE Australia Hocking Fellowship to advance FND knowledge and awareness in Australia based on lived experience evidence.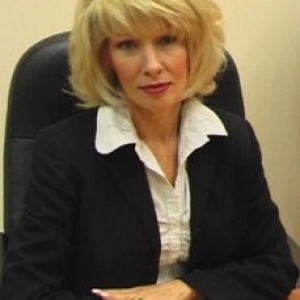 Julie Wright Treasurer & Online Support Director
Julie is a strong advocate, peer support worker, FND Consumer Reviewer with the Mater Hospital Brisbane, and current Treasurer for the Charity Non Profit, FND Australia Support Services.
Julie is committed as a volunteer to creating change for FND recognition and raising the profile of this disorder. Julie supports FND consumers from her lived experience in the delivery of awareness and education, support and referrals with great care and compassion.
Julie also volunteers with Brisbane Neurologist Dr Alex Lehn and his team for the FND Masterclasses at the Mater Centre for Neurosciences where Julie is invited to give presentations to Clinicians in support of education and awareness in the delivery of correct diagnosis, multidisciplinary treatments and the lived experience as a consumer.
Julie worked in Emergency Services at the time of her onset of FND in 2013. This gives her valuable insight into working with medical professionals as well as the complex challenges of the FND consumer.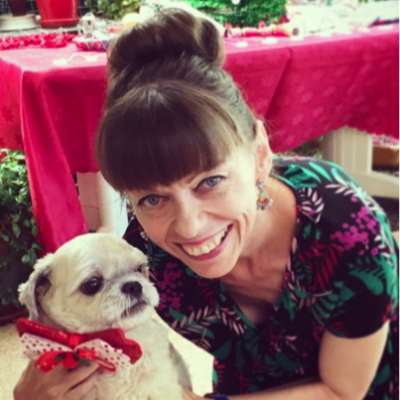 Jennifer Marsh Secretary
Jennifer, or Jen as we all know her, was appointed the role of Secretary for FND Australia Support Services Inc. at our 2019 AGM. We are very grateful to have Jen join our board and the diverse talents she brings to the charity vision.
Diagnosed with FND in 2017 by Neurologist Dr Alex Lehn at the Mater Hospital Brisbane, Jen admits FND has changed her life bringing many challenges. Jen feels truly grateful to have mild symptoms and is working to achieve greater stability with her health and wellness journey.
Jen's background career has been in teaching and she has taken the plunge and returned to university doing a degree in geriatric psychology and neurodegenerative disorders. Jen plans to undertake her Masters after completing her current degree.
Children, the elderly and those who struggle with illnesses, both mentally and physically, are the most vulnerable in our society and they are Jen's focus and passion. Jen extends valuable insight from her personal lived experience and fosters understanding, empathy, and peer support in making a change to the lives of all who come into contact her. Jen loves all dogs and adores her precious fur kid 'Heathcliffe' who brings immense joy to Jen's life.
We need your partnership
Let's discuss how we can partner to advance research, knowledge, awareness and services for Australians with Functional Neurological Disorder.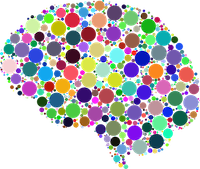 Get your FND questions answered today