FND App
In 2021 FND Australia Support Services was awarded funding by the NSW Ministry of Health to develop electronic resources for FND. After a series of co-design focus groups, an app to support FND wellness and provide information on FND was developed and released in Aug 2022.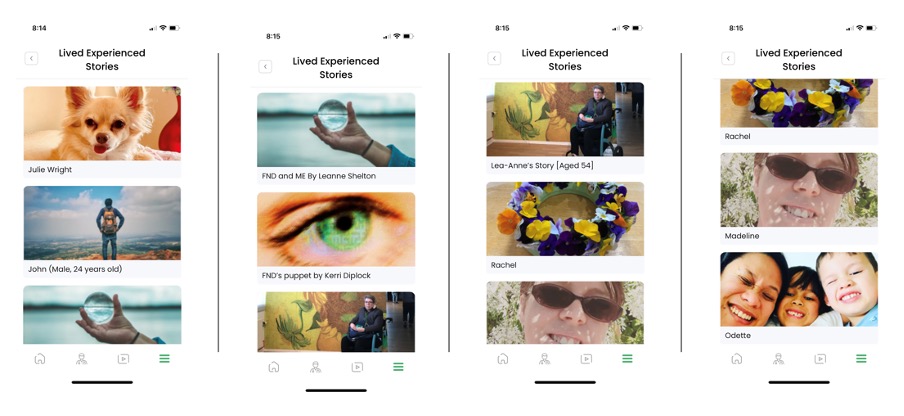 The project took a bottom-up approach to identify needs and gaps in the care of people with FND. The contribution of consumers is evident throughout the app, from the lived experience stories, to the artwork, photography and the 'Frequently Asked Questions'. Our members came up with 110 frequently asked questions, that were grouped into a series of FAQ to help people newly diagnosed better understand the condition. The active involvement of consumers in the app development phase, helped consumers to feel their voices were being heard and that their contribution was valued.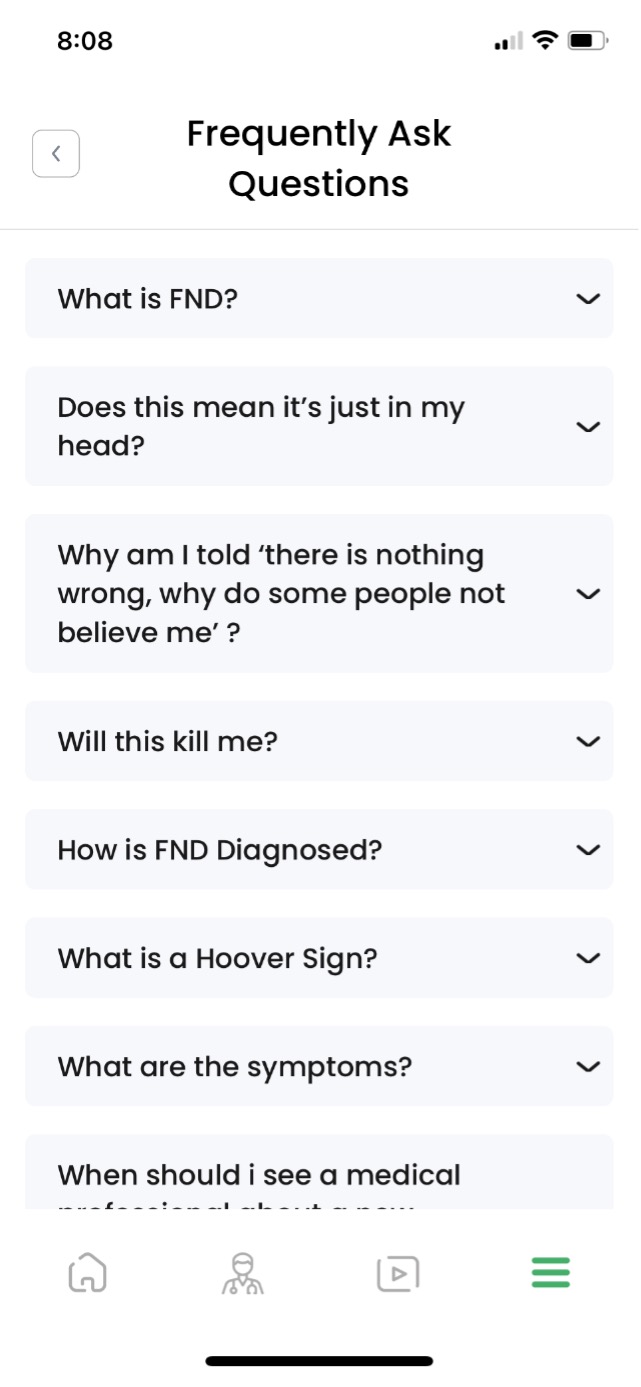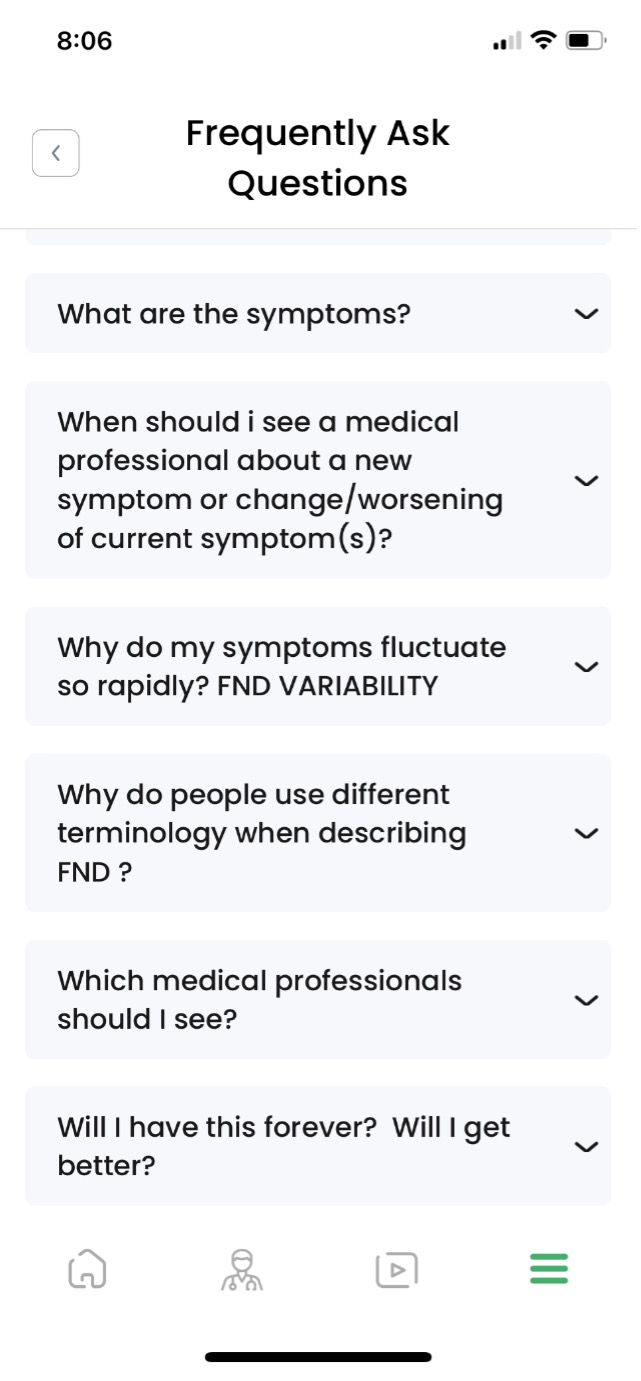 For many, care and treatment of functional disorders are inaccessible due to cost, location and lack of services available, including FND informed health practitioners. The wellbeing strategies section on the FND Aus App provides information on techniques that are regularly used as part of treatment. This section allows people to develop skills about how to manage their symptoms and improve their wellbeing.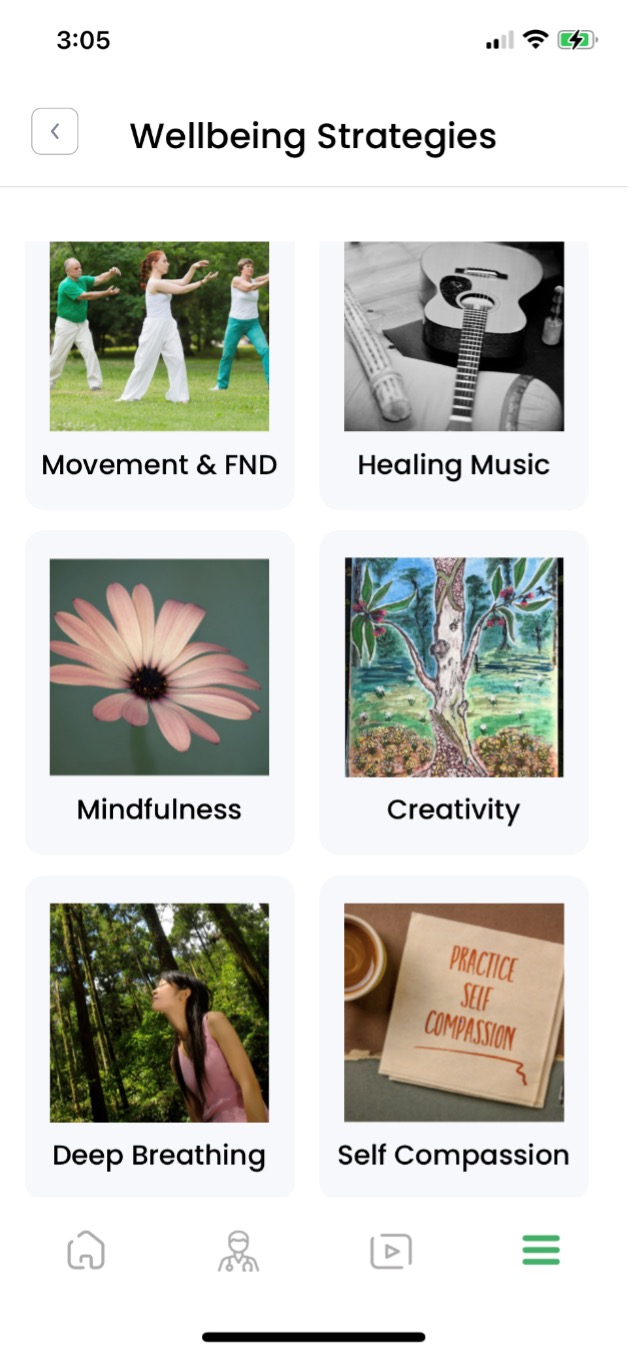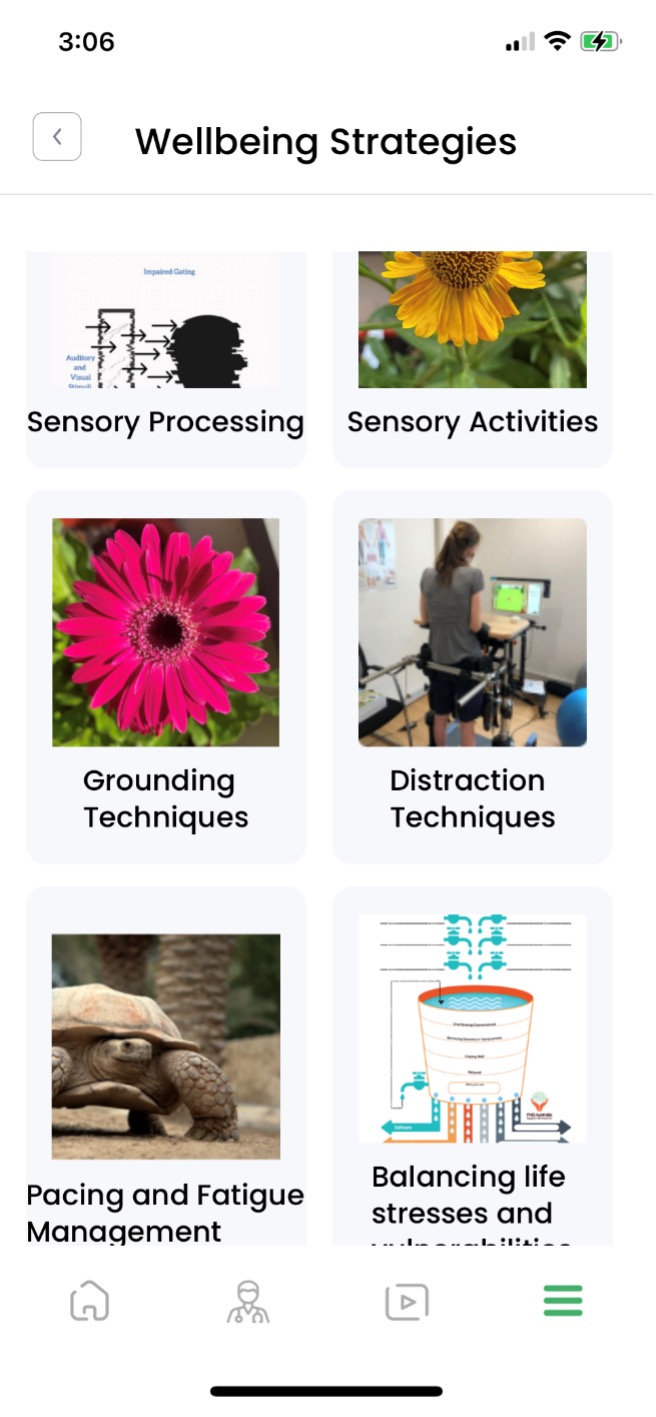 The FND Aus App features an episode management plan, tools to record seizures, daily logs and tracking features. Logs can be downloaded and shared with your treatment team.
The FND Aus App is free to download from the Google Play Store and Apple App Store. Donations to support the ongoing maintenance of the App are welcomed.
Disclaimer
The content of the FND Aus App was prepared by Dr Katherine Gill, Senior Occupational Therapist, President and Founder of FND Australia Support Services. The content is based on up-to-date scientific literature, along with input by people with a lived experience of FND.
The content in, and use of this App should never serve of replace individual medical advice. For health related concerns please seek medical attention, that is tailored to your individual health needs.
FND Aus App Feedback
The FND Aus App will be a life changing tool for many individuals and carers who deal with FND on a daily basis. I believe that it will assist medical professionals to deliver care that is appropriate and validating for individuals with FND. For myself, I will also feel safer, knowing I have all this information listed in my phone, should I have a medical episode requiring emergency services. [F2]
An FND diagnosis is a long, lonely and debilitating journey. We lose ourselves and then need to reinvent ourselves as we try to live with a collection of life changing symptoms. It affects every aspect of who we are. We often have to wait for acceptance, understanding and support from a medical system ill equipped to provide the necessary complex and multidisciplinary interventions we require. Sometimes for years. The FND Aus App provides a succinct summary of knowledge and information on a daily basis and within reach. I believe it will play a vital and integral role in supporting individuals who often feel isolated and unheard. Offering ways to manage physical, mental, emotional and social aspects of their lives. A safe place that includes a toolbox of resources that will be invaluable in supporting personal wellbeing and communication with health care professionals. A way to negotiate the FND journey through the eyes of those who have a lived experience.' [F1]
This is a really important and useful resource for people with FND. I was diagnosed several months ago, and am so relieved to find this "one stop shop" which looks at FND from a holistic angle. The app gives me information about FND to help me (and my medical team and family) understand my condition. It also gives me really useful practical strategies to help reduce my symptoms and answers my (many) questions and fears about what an FND diagnosis means for me. Perhaps most useful though, it allows me to track and monitor my symptoms which is invaluable to track my health and share with my treating team. The app also allows me to record the positive – goals I have achieved and things to be grateful for. I so often forget to focus on the positive when everything feels so much harder and more difficult than it used to. Thank you for funding such an important resource, it will really help me on my recovery journey and as I work towards being well enough to return to work. [F5]
There's great information like the health conditions, medications which can change a lot, so the ability to put these in one place at the tip of your fingers is very helpful. It is also useful having the app travel with you on your phone (rather than having to take a large medical folder everywhere like I do). [F2]
This app will be indispensable to me. When I am accessing the community, the app will give me increased confidence. Specifically, it will decrease the unnecessary and inappropriate responses to how I appear in public. Reducing the stress around community engagement will help me function better and I will suffer less embarrassment. If I am overwhelmed, I walk with a stiff gait and am unsteady on my feet, I become disoriented and cannot make conversation in a "normal" fashion. If I am asked questions by well-meaning people, all my thinking becomes hard to organise in my brain. If I can tell people, by utilising this app what FND means and to be calm and quiet, it will be such a weight off my mind.' [F3]
I am sure that I am echoing many of the people who have reviewed the app in saying that it looks fantastic. I wish I had this two years ago. It's really well written and easy to read. For me, using a tracking app was a great way to remember the factors contingent to my symptoms on the days I had minor or major flare-ups, as well as being able to discuss this in therapy. I really like the daily log in this app, because it walks the person through a day in the life of FND.' [F4][F3]
I find this app extremely useful in tracking my patterns and trends. It also helps me stop and self-analyse how I'm feeling and what symptoms are bothering me the most and what I can do to help alleviate them. As I was very recently diagnosed it has been a life saver for me. [F6]
Being provided with the app at the beginning would have saved time and so much effort. From the moment I was diagnosed, I looked at the website that I was provided with that wasn't based in Australia, and I felt that there were many other questions that I needed answered. I was in the hospital bed, googling websites, YouTube etc. I needed resources and more information that was locally based here. I wanted information on my level. I often wished that it was in one easy place where it was easy to navigate and easy to comprehend. Also, HOW to manage this condition and the tools to navigate as well on my own would have been so very handy from the very beginning.

In Australia and internationally, we are left to our own devices to source information, as often our own GP, allied health professionals, nurses, don't even know what our condition is, or that it exists. Let alone how to treat it or monitor it. That's why this app is so invaluable.

So, in my opinion and my husband's opinion is it worthwhile? Well, it should have been here yesterday. It would make a world of difference having this app available when newly diagnosed.' [F12]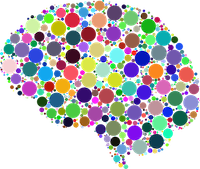 Get your FND questions answered today
References
Stone, J., & Carson, A. (2015). Functional neurologic disorders. CONTINUUM: Lifelong Learning in Neurology, 21(3, Behavioral Neurology and Neuropsychiatry), 818-837.