Functional Neurological Disorder Clinic Australia
The FND Clinic provides FND tailored services including, psychosocial recovery coaching / peer work, counselling and occupational therapy services.  Services are provided by telehealth, to increase access and accessibility nationwide.
Click here for our FND Clinical Services Referral Form.
OCCUPATIONAL THERAPY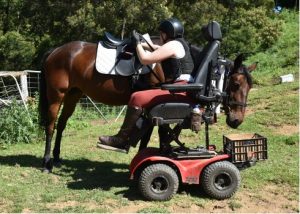 Occupational therapy [OT] provides support to people whose health or disability makes it hard for them to do the things they would like to do.  An occupational therapist can identify the person's strengths and difficulties, help with solutions, and help the person to take part in everyday life.
OTs work holistically across physical and mental health. OTs are able to support people with disability to engage in activities they want and need to do.
OTs may look at environmental modifications; adaptive aids or helping people rebuild or gain skills.
OTs can help people with FND to:
Make sense of their condition
Better understand how to self-manage their condition, including fatigue management and pacing
Develop an individualised seizure management plan
Identify appropriate adaptive aids and equipment
Acquire and/or train Assistance Dogs
Manage daily activities
Transition back to school or the workplace
Engage in meaningful activities
Complete a sensory profile, and understand the impact of sensory processing disorders in FND
Identify sensory strategies to assist in managing symptoms
Identify cognitive strategies to assist with executive function deficits
Assist with the management of mental health and trauma symptoms
Improve fine and gross motor function
Undertake a Functional Capacity Assessment to assist with NDIS / DSP and TPD applications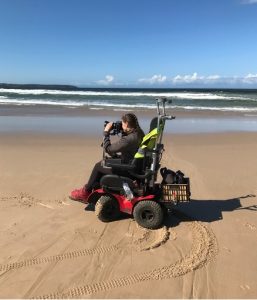 OCCUPATIONAL THERAPIST CLINICIANS
Dr Katherine (Kate) Gill
B.Tech. (Bio)., B.Sc. (Hons, H1), M.O.T., Ph.D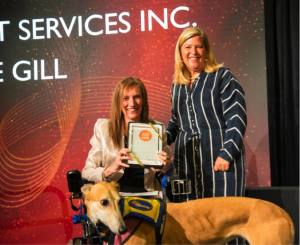 Dr Katherine Gill is an experienced Occupational Therapist with a background working in Community Mental Health and Disability Services.  She originally trained as a research scientist, and continues her research in Mental Health and FND, with a focus on lived experience and co-produced research.
Dr Gill is the President and Founder of FND Australia Support Services. She set up the charity to help raise the profile of FND, to help people access the support services they need, and to address the myths and stigma that plague the illness and impacts on the care that people receive.
In 2018 Dr Gill was the recipient of the SANE Australia Hocking Fellowship, in which she conducted a project on FND and brought together clinicians, researchers and people with Lived Experience to co-design FND material.  She was also awarded a grant from the NSW Mental Health Commission to conduct a study of the lived experience of people with FND –
https://www.mentalhealthcommission.gov.au/monitoring-and-reporting/spotlight-reports/experiences-of-functional-neurological-disorder.
In 2019 Kate was awarded the Lived Experience Leadership Award, presented by the Minister for Mental Health, The Hon. Bronnie Taylor, for her work in FND.  In 2019 Kate was also a finalist for the Change Maker Award, National Awards for Disability Leadership and in 2020 she was a Finalist for the 2020 Telstra Business Women's Award for NSW For Purpose and Social Enterprise for her work in FND.
Kate has a passion to see people with FND access the services they need, in a manner that respects their dignity and meets the complex and holistic needs that people with FND present with.  Kate has helped many people with FND apply for NDIS and continues to see people with FND to support their recovery and wellbeing.  Kate set up the FND Clinic in 2020 and has been training and supervising post graduate students to provide low-cost counselling and occupational therapy services to people with FND.
Kate provides Mental Health OT services to people with FND.  Kate provides psychoeducation helping people to make sense of the illness, and to harness their strengths and resources to live well, despite any limitations of the condition.  She assists people to develop a self-management plan and to learn skills that can help to regulate the nervous system to reduce the impact and frequency of symptoms.  Kate operates from a trauma-informed, strengths'-based recovery orientated framework.
Kate trains health professionals and health services in FND to upskill them in the delivery of FND services, which is informed by the latest research and lived experience knowledge.
Kate is available to see people with FND.  She can provide services to people on NDIS, Medicare, Private Health Insurance or Privately funded.  Kate can see people across Australia via telehealth.
Blessing Akinpelu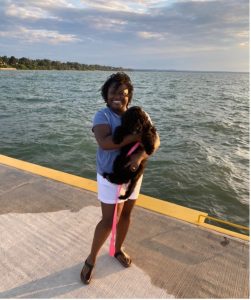 Blessing Akinpelu is an Occupational Therapist with experience in providing compassionate and client-centered care to people with FND.  Blessing is passionate about health care justice and has worked at FND Australia Support Services since 2020, as an Occupational Therapist providing support for people accessing and navigating NDIS.
Blessing is experienced in providing services to people with FND and helps people receive the support they need.  She uses her passion for client-centered therapy and empathetic care to make a difference in the lives of people she has the privilege of meeting and working with.
Occupational Therapy Assistant
Danielle Wells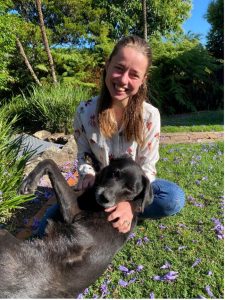 Danielle is an Occupational Therapy Assistant (OTA) with FND Australia Support Services. She is currently studying a Bachelor of Occupational Therapy part-time.
Danielle has lived experience with disability and both positive and negative encounters with health care teams, which give her insight, understanding and a way to connect with those experiencing FND.  She seeks to create a safe space for consumers she works with so she can understand who they are as people first and what is important to them.
Danielle is enthusiastic about furthering her knowledge and skills in many areas of Occupational Therapy that can enable people with FND. She is also keen to be a part of developing awareness, understanding of FND within Occupational Therapy, Allied Health, Care teams and the wider community to improve services and experience for people with FND.  In 2022 for FND Awareness Day she led a webinar for university staff and students and hopes to see healthcare professionals
educated about FND in their university studies.
She loves dogs and spending time with her Labrador Emma as well as bushwalking, drawing, and cooking.
Counselling and Psychotherapy
FND Australia Support Services partners with Western Sydney University and provides year long placement opportunities for students studying the Masters Degree of Counselling and Psychotherapy.  As part of this program we provide low cost counselling services for people unable to access other sources of funding such as NDIS to receive counselling services.
A number of our ex-students who have since graduated and gone on to be registered psychotherapists with PACFA have returned to the organisation to use their training and specialist FND knowledge to provide individual FND tailored counselling services.
Alex Dunwoodie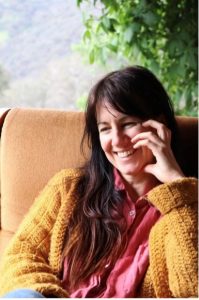 Alex Dunwoodie is a Counsellor whose experience as an intern for FND Australia Support Services has fuelled a continued interest in this field. She is currently finishing Masters of Psychotherapy at Western Sydney University and has additional qualifications in Applied Polyvagal Theory and Integrated Listening Systems.  Her interest in Complex Trauma and its impact on our experiences is inspired her to pursue additional studies in Internal family systems, Equine Therapy, Emotional Focusing, and Somatic experiencing.
Alex aims to provide a safe space by tuning into her clients with compassion, curiosity and unconditional positive regard.  Working with clients with FND has instilled her belief in strength-based practices that grow hope and courage, through exploring her clients' experience. She has a particular interest in using physical awareness, such as the breath, to facilitate emotional regulation and integration with her clients. Alex's approach to therapy is gentle and client led, with sensitivity to the diverse individual needs of each client.
Alex spreads her time between attending to her family, studying and private practice. She is available Mondays and Tuesdays for regular ongoing therapy.
Kaizeen Daruwala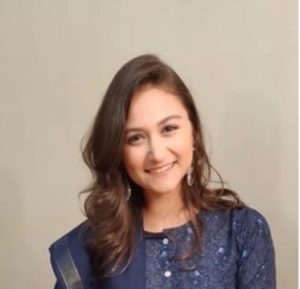 My name is Kaizeen, and I am a trauma informed, Person-Centered therapist with a Master's degree in Psychotherapy and Counselling from Western Sydney University. Originally from India, I moved to Australia and have been calling it my home for the past 3 years. My academic background is extensively rooted in Psychology with a Bachelor of Arts degree in Psychology & Philosophy, Honours degree in Advanced Psychology, Post-Graduate diploma in Integrative Counselling, and Masters in Psychotherapy & Counselling. I have been a part of the FND Australia Support Services team for almost a year now, working with individuals ranging 16 – 65 years of age. In a world where few acknowledge the impact of FND; my mission is to provide a safe space for those affected by FND and help them navigate through its emotional and mental complexities. So, if you're looking for someone who is passionate about their work and is keen to walk with you on this unique journey with FND – you're in the right place!
Patrick Hobbs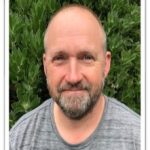 Patrick Hobbs is a counsellor specialising in FND.  He completed his training at the University of Western Sydney, graduating with a Diploma of Counselling in June 2022. In 2021, Patrick completed a 12 month internship placement with FND Australia Support Services, providing services to people living with FND.
Patrick also works as a Learning and Support Teacher at a busy High School in the Campbelltown Area. He has worked in this role for over 10 years, with students who have learning difficulties in mainstream and Special Education settings.
Patrick is currently completing a qualification in Child and Adolescent Mental Health through the NSW Department of Health. Patrick has had the experience of practicing person centred counselling, as well as doing additional training in Focusing, EMDR and Acceptance and Commitment Therapy.
Patrick lives in Sydney with his partner, two teenage children and two whippets.
Kokoro Mollitia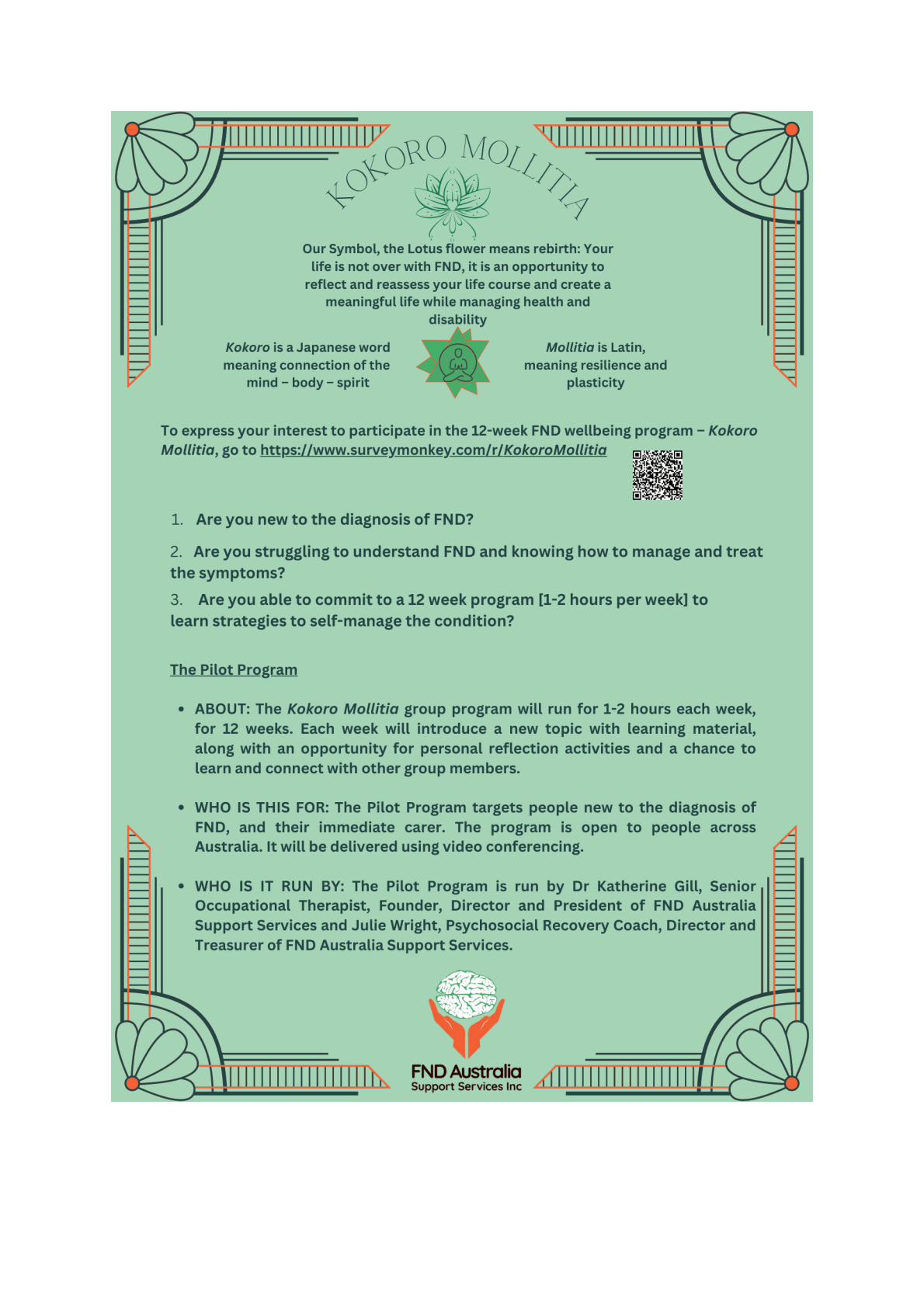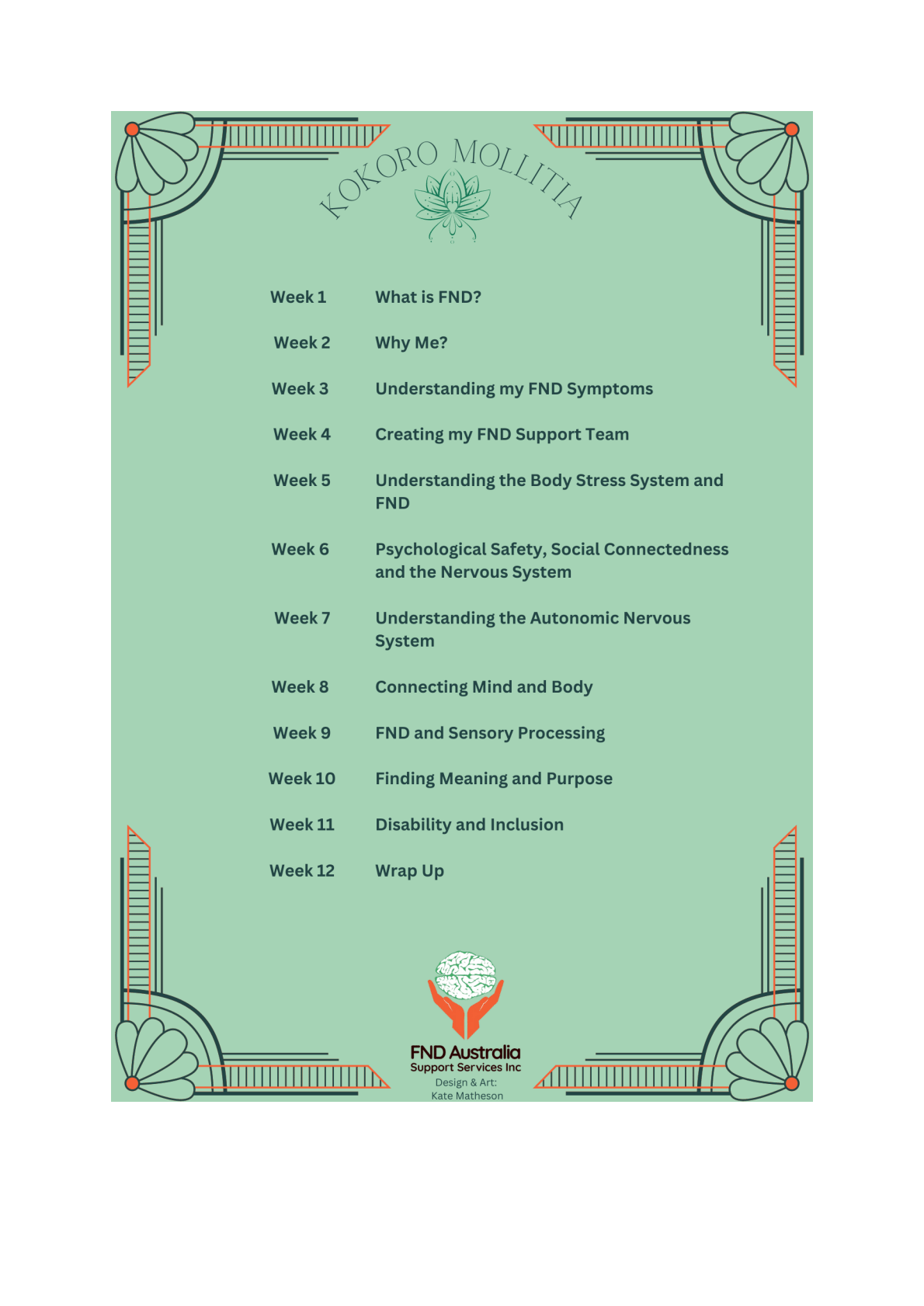 OTHER FND HEALTH PROFESSIONALS AND/OR FND CLINICS
FND Australia Support Services maintains a list of health professionals and FND Clinics across the country. These services have been recommended by patients and/or providers who indicate they provide FND services via our website.
Click here to see the list of health professionals.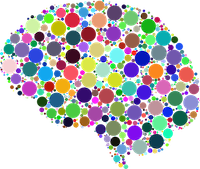 Get your FND questions answered today