Functional Neurological Disorder Clinic Australia
The FND Clinic provides FND tailored services including, psychosocial recovery coaching / peer work, counselling and occupational therapy services.  Services are provided by telehealth, to increase access and accessibility nationwide.
OCCUPATIONAL THERAPY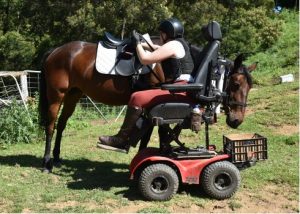 Occupational therapy [OT] provides support to people whose health or disability makes it hard for them to do the things they would like to do.  An occupational therapist can identify the person's strengths and difficulties, help with solutions, and help the person to take part in everyday life.
OTs work holistically across physical and mental health. OTs are able to support people with disability to engage in activities they want and need to do.
OTs may look at environmental modifications; adaptive aids or helping people rebuild or gain skills.
OTs can help people with FND to:
Make sense of their condition
Better understand how to self-manage their condition, including fatigue management and pacing
Develop an individualised seizure management plan
Identify appropriate adaptive aids and equipment
Acquire and/or train Assistance Dogs
Manage daily activities
Transition back to school or the workplace
Engage in meaningful activities
Complete a sensory profile, and understand the impact of sensory processing disorders in FND
Identify sensory strategies to assist in managing symptoms
Identify cognitive strategies to assist with executive function deficits
Assist with the management of mental health and trauma symptoms
Improve fine and gross motor function
Undertake a Functional Capacity Assessment to assist with NDIS / DSP and TPD applications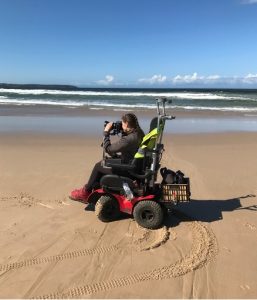 OCCUPATIONAL THERAPIST CLINICIANS
Dr Katherine (Kate) Gill
B.Tech. (Bio)., B.Sc. (Hons, H1), M.O.T., Ph.D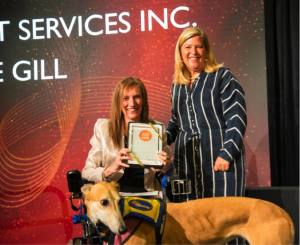 Dr Katherine Gill is an experienced Occupational Therapist with a background working in Community Mental Health and Disability Services.  She originally trained as a research scientist, and continues her research in Mental Health and FND, with a focus on lived experience and co-produced research.
Dr Gill is the President and Founder of FND Australia Support Services. She set up the charity to help raise the profile of FND, to help people access the support services they need, and to address the myths and stigma that plague the illness and impacts on the care that people receive.
In 2018 Dr Gill was the recipient of the SANE Australia Hocking Fellowship, in which she conducted a project on FND and brought together clinicians, researchers and people with Lived Experience to co-design FND material.  She was also awarded a grant from the NSW Mental Health Commission to conduct a study of the lived experience of people with FND –
https://www.mentalhealthcommission.gov.au/monitoring-and-reporting/spotlight-reports/experiences-of-functional-neurological-disorder.
In 2019 Kate was awarded the Lived Experience Leadership Award, presented by the Minister for Mental Health, The Hon. Bronnie Taylor, for her work in FND.  In 2019 Kate was also a finalist for the Change Maker Award, National Awards for Disability Leadership and in 2020 she was a Finalist for the 2020 Telstra Business Women's Award for NSW For Purpose and Social Enterprise for her work in FND.
Kate has a passion to see people with FND access the services they need, in a manner that respects their dignity and meets the complex and holistic needs that people with FND present with.  Kate has helped many people with FND apply for NDIS and continues to see people with FND to support their recovery and wellbeing.  Kate set up the FND Clinic in 2020 and has been training and supervising post graduate students to provide low-cost counselling and occupational therapy services to people with FND.
Kate provides Mental Health OT services to people with FND.  Kate provides psychoeducation helping people to make sense of the illness, and to harness their strengths and resources to live well, despite any limitations of the condition.  She assists people to develop a self-management plan and to learn skills that can help to regulate the nervous system to reduce the impact and frequency of symptoms.  Kate operates from a trauma-informed, strengths'-based recovery orientated framework.
Kate trains health professionals and health services in FND to upskill them in the delivery of FND services, which is informed by the latest research and lived experience knowledge.
Kate is available to see people with FND.  She can provide services to people on NDIS, Medicare, Private Health Insurance or Privately funded.  Kate can see people across Australia via telehealth.
Blessing Akinpelu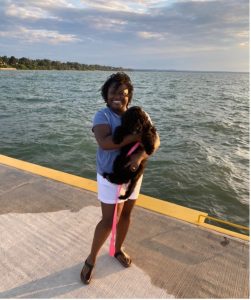 Blessing Akinpelu is an Occupational Therapist with experience in providing compassionate and client-centered care to people with FND.  Blessing is passionate about health care justice and has worked at FND Australia Support Services since 2020, as an Occupational Therapist providing support for people accessing and navigating NDIS.
Blessing is experienced in providing services to people with FND and helps people receive the support they need.  She uses her passion for client-centered therapy and empathetic care to make a difference in the lives of people she has the privilege of meeting and working with.
Occupational Therapy Assistant
Danielle Wells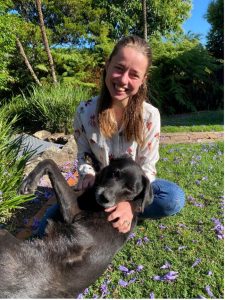 Danielle is an Occupational Therapy Assistant (OTA) with FND Australia Support Services. She is currently studying a Bachelor of Occupational Therapy part-time.
Danielle has lived experience with disability and both positive and negative encounters with health care teams, which give her insight, understanding and a way to connect with those experiencing FND.  She seeks to create a safe space for consumers she works with so she can understand who they are as people first and what is important to them.
Danielle is enthusiastic about furthering her knowledge and skills in many areas of Occupational Therapy that can enable people with FND. She is also keen to be a part of developing awareness, understanding of FND within Occupational Therapy, Allied Health, Care teams and the wider community to improve services and experience for people with FND.  In 2022 for FND Awareness Day she led a webinar for university staff and students and hopes to see healthcare professionals
educated about FND in their university studies.
She loves dogs and spending time with her Labrador Emma as well as bushwalking, drawing, and cooking.
Counselling and Psychotherapy
FND Australia Support Services partners with Western Sydney University and provides year long placement opportunities for students studying the Masters Degree of Counselling and Psychotherapy.  As part of this program we provide low cost counselling services for people unable to access other sources of funding such as NDIS to receive counselling services.
A number of our ex-students who have since graduated and gone on to be registered psychotherapists with PACFA have returned to the organisation to use their training and specialist FND knowledge to provide individual FND tailored counselling services.
Alex Dunwoodie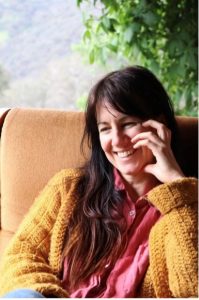 Alex Dunwoodie is a Counsellor whose experience as an intern for FND Australia Support Services has fuelled a continued interest in this field. She is currently finishing Masters of Psychotherapy at Western Sydney University and has additional qualifications in Applied Polyvagal Theory and Integrated Listening Systems.  Her interest in Complex Trauma and its impact on our experiences is inspired her to pursue additional studies in Internal family systems, Equine Therapy, Emotional Focusing, and Somatic experiencing.
Alex aims to provide a safe space by tuning into her clients with compassion, curiosity and unconditional positive regard.  Working with clients with FND has instilled her belief in strength-based practices that grow hope and courage, through exploring her clients' experience. She has a particular interest in using physical awareness, such as the breath, to facilitate emotional regulation and integration with her clients. Alex's approach to therapy is gentle and client led, with sensitivity to the diverse individual needs of each client.
Alex spreads her time between attending to her family, studying and private practice. She is available Mondays and Tuesdays for regular ongoing therapy.
Kaizeen Daruwala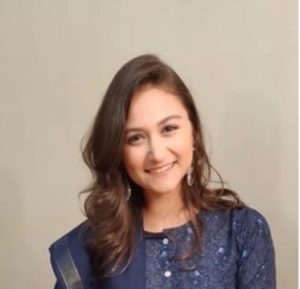 My name is Kaizeen, and I am a trauma informed, Person-Centered therapist with a Master's degree in Psychotherapy and Counselling from Western Sydney University. Originally from India, I moved to Australia and have been calling it my home for the past 3 years. My academic background is extensively rooted in Psychology with a Bachelor of Arts degree in Psychology & Philosophy, Honours degree in Advanced Psychology, Post-Graduate diploma in Integrative Counselling, and Masters in Psychotherapy & Counselling. I have been a part of the FND Australia Support Services team for almost a year now, working with individuals ranging 16 – 65 years of age. In a world where few acknowledge the impact of FND; my mission is to provide a safe space for those affected by FND and help them navigate through its emotional and mental complexities. So, if you're looking for someone who is passionate about their work and is keen to walk with you on this unique journey with FND – you're in the right place!
Patrick Hobbs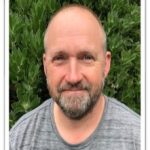 Patrick Hobbs is a counsellor specialising in FND.  He completed his training at the University of Western Sydney, graduating with a Diploma of Counselling in June 2022. In 2021, Patrick completed a 12 month internship placement with FND Australia Support Services, providing services to people living with FND.
Patrick also works as a Learning and Support Teacher at a busy High School in the Campbelltown Area. He has worked in this role for over 10 years, with students who have learning difficulties in mainstream and Special Education settings.
Patrick is currently completing a qualification in Child and Adolescent Mental Health through the NSW Department of Health. Patrick has had the experience of practicing person centred counselling, as well as doing additional training in Focusing, EMDR and Acceptance and Commitment Therapy.
Patrick lives in Sydney with his partner, two teenage children and two whippets.
Kokoro Mollitia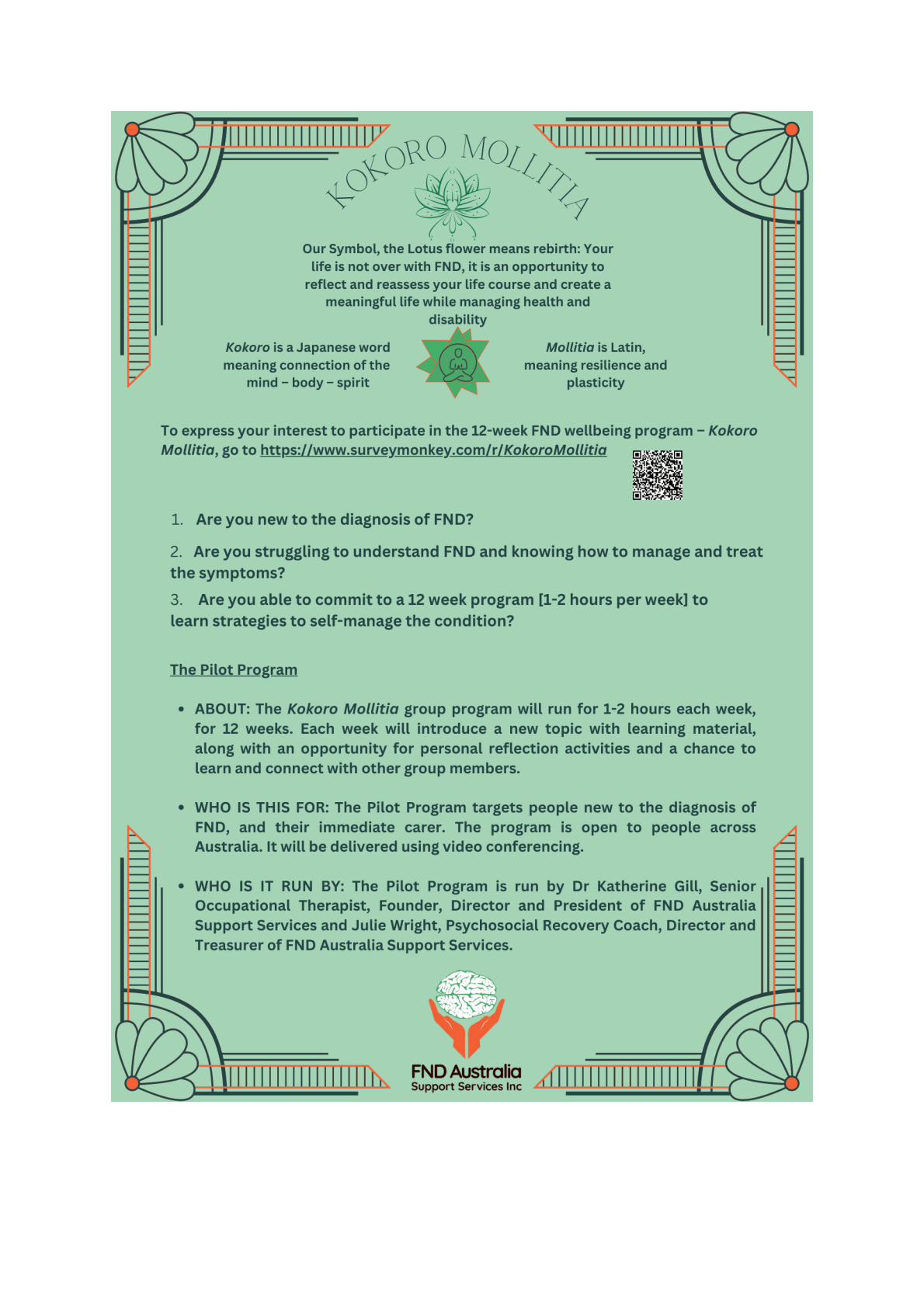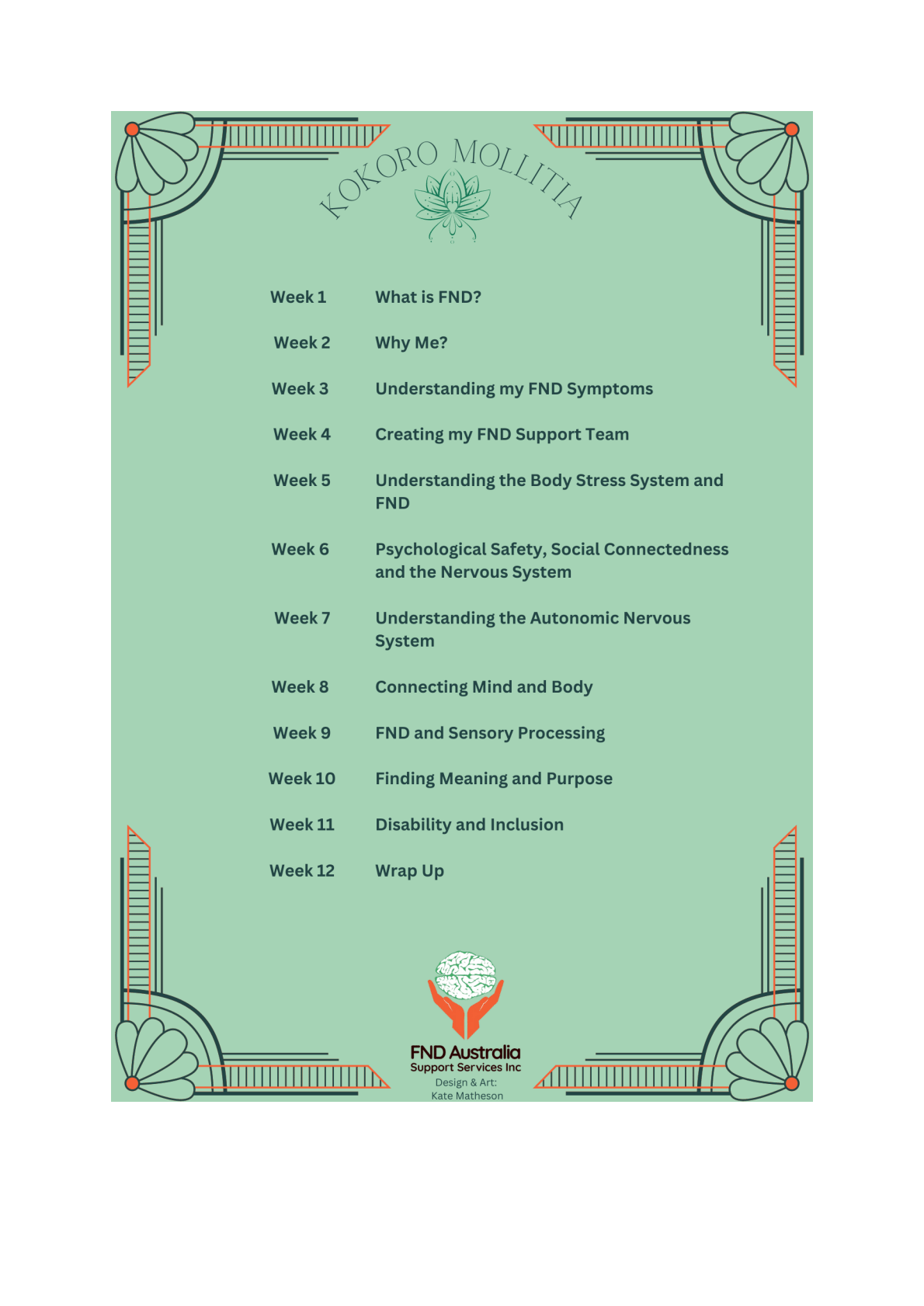 NEW SOUTH WALES
Associate Professor John Carmody Neurologist & Neurophysiologist
Private Clinic Level 4,
304 Crown Street, Wollongong NSW
02 4227 4363
Affiliated with Wollongong Hospital
Dr. Matthew MacFarlane Neuropsychiatrist
Shellharbour Hospital,
15-17 Madigan Boulevarde
Mount Warrigal NSW 2528
Affiliated with Wollongong Hospital, Kiama and Coledale Hospitals
Dr Jason Gu Neurologist
Suite 2/ Level 5,
66-80 Pacific Highway,
St Leonards NSW 2066
02 9437 4733
Dr. Robert McGrath Neurologist
Wollongong Private Hospital
Upper Level Piccadilly Centre,
341 Crown Street
Wollongong NSW 2500
02 4226 3932
Associate Professor Dr Victor Fung Neurologist
Suite 307, Level 3,
151-155 Hawkesbury Road,
Westmead NSW 2145
02 9633 4999
Affiliated with Westmead Hospital
Dr. Jane Prosser Neurologist
The Brain and Mind Centre
Level 4, 94 Mallett St,
Camperdown NSW 2050
02 9351 0730
Dr Lily Tomas GP Integrative Medicine
Beach Street Centre,
35 Beach Street,
Merimbula NSW 2459
02 6495 1097
Dr Mark Thieben Neurologist
Royal North Shore Hospital,
Reserve Road,
St Leonards NSW 2065
02 9926 7111
Dr Anna Schutz Neurologist
Suite 202, 200 Central Coast Highway,
Erina NSW
02 4323 4843
Affiliated with Hospitals Gosford, Westmead and Brisbane Waters Private Hospital Woy Woy
Associate Professor Kasia Kozlowska
Paediatric Only
Children's Hospital Westmead
Cnr Hawkesbury Road & Hainsworth Street,
Westmead NSW 2145
02 9845 0000
Northern Beaches Rehabilitation
Physiotherapy
Shop 2/54 Glen Street,
Belrose NSW 2085
02 9453 9991
FiND Clinic Sydney Cognitive
Dr Tejas Patel
Dr Alexis Selby
Suite 602/53 Walker Street,
North Sydney NSW 2060
02 9900 5500
Matthew Povey Psychologist
Room 9A/611 Dean Street,
Albury NSW 2640
0425 305 452
info@counsellingalburywodonga.com
www.counsellingalburywodonga.com
Anna Jones
ARC Manager & Senior Neurological Physiotherapist
ARC Rehab
3/41 Herbert Street,
St Leonards NSW 2064
p: +612 9906 7777 | f: +612 8001 6163
QUEENSLAND
Dr Alexander Lehn Neurologist – Specialist Private Clinic in FND
Suite 1/ Level 3 Salmon Building,
Mater Neuroscience Centre
Mater Hospital
551 Stanley Street
Brisbane QLD 4101
07 3163-3600
Princess Alexandra Public Hospital
Neurology Clinic Outpatients
199 Ipswich Road,
Woolloongabba Qld 4102
07 3176-2782
Dr Gary Deed GP Integrative Medicine
The Mediwell Clinic
314 Old Cleveland Road,
Coorparoo QLD 4151
07 3421 7488
Dr Maria Barker-Mott GP
Top Health Doctors
Shop 1, K Mart Plaza
1909 Creek Road,
Cannon Hill Qld 4170
Rajesh Singh Physiotherapist
Royal Brisbane Hospital
Cnr Butterfield Street and Bowen Bridge Road,
Herston QLD 4006
07 3646 6738
Dr Anna Sellbach Neurologist
Neurosciences Queensland,
Level 1, St Andrew's Place,
33 North Street,
Spring Hill QLD 4000
07 3839 3588
Dr Dan McLaughlin Neurologist
Ladhope Chambers
131 Wickham Terrace,
Brisbane QLD 4000
07 3831 1704
Sunshine Coast University Public Hospital
Community Support & Rehab Team
6 Doherty Street,
Birtinya Qld 4575
07 5436 8666
Dr Ben Tsang Neurologist
Sunshine Coast University Public Hospital
Neurology Outpatients Clinic 4
26 Doherty Street,
Birtinya Qld 4575
07 5202 2222
Buderim Private Hospital Rehabilitation
Outpatient or Inpatient Programmes
12 Elsa Wilson Drive,
Buderim Qld 4556
07 5430 3057
Sarah Dean Psychiatrist
Eloff & Andrews Clinical Psychology
Suite 1, 6 Wharf St,
Maroochydore Qld 4558
P: (07) 5479 3538
Lifebridge Counselling and Psychology
9/7 Plaza Parade,
Maroochydore Qld 4558
07 5451 0555
Flourish Psychology
301/3 Emporio Place,
Maroochydore Qld 4558
07 5370 8125
Buderim Private Hospital Rehab
12 Elsa Wilson Drive,
Buderim Qld 4556
07 5430 3303
SOUTH AUSTRALIA
James McLoughlin Neuro-physiotherapy
296 Payneham Road
Payneham SA 5070
08 8363 0458
Dr Will Johnson Chiropractor
Johnson Chiropractic
10 Main North Rd,
Gawler SA 5118
08 8522 1991
Dr Lesley-Ann Hall Neurologist  
Neurology Clinic Public Outpatients
Flinders Medical Centre
Flinders Drive,
Bedford Park SA 5042
08 8204 7777
WESTERN AUSTRALIA
Dr Andrew Kelly Neurologist
Dr Brad Hayhow Neuropsychiatrist
Dr Anthony Alvaro Neurologist
Nexus Neurology,
Suite 42, Wexford Medical Centre
3 Barry Marshall Parade,
Murdoch WA 6150
08 9332 2861
Affiliated with the Fiona Stanley Hospital
Matthew Beaumont Physiotherapist
Central Baldivis Physiotherapy,
Suite 2/7 Minden Lane,
Baldivis WA 6171
08 9523 0905
VICTORIA
Professor Sarah Wilson, Neuro-Psychologist
Eastbourne Professional Suites,
62 Wellington Parade,
East Melbourne VIC 3002
Mailing address:
PO Box 439,
East Melbourne VIC 3002
03 9067 8888
GP referral is needed with Mental Health Care plan to qualify for Medicare Rebate.
Associate Professor David Williams Neurologist & Director of Movement Disorders Programme
The Alfred Hospital,
65 Commercial Road,
Melbourne VIC 3004
03 9076 3795
Dr David Williams Neurologist
Movement Disorders Clinic,
The Alfred Hospital,
65 Commercial Rd,
Melbourne VIC 3004
03 9076 3795
Dr Elspeth Hutton Neurologist
The Alfred Specialist Consulting Clinics
Philip Block Level 2,
55 Commercial Road,
Melbourne VIC
03 9076 2025
Klint Intensive Neuro Therapies (3 Locations)
Adult and Paediatric Services
487 Highett Road,
Highett VIC 3190
1300 503 886
129A Canterbury Road,
Blackburn VIC 3130
Phone 1300 503 886
70 Yarra Street,
Heidelberg VIC 3084
Phone 1300 503 886
Dr Luke Chen Neurologist
Suite 3, 1/157 St Kilda Road,
Melbourne VIC 3004
03 9500 8366
Affiliated with The Alfred Hospital
Dr Katherine Mahony Neuro Psychologist (2 Locations)
Eastbourne House
62 Wellington Parade,
East Melbourne VIC 3002
Lyttleton Street Medical Centre
64 Lyttleton Street,
Castlemaine VIC 3450
Affiliated with The Alfred Hospital
Casey Hospital Melbourne
Rehabilitation Service
62-70 Kangan Drive,
Berwick Vic 3806
03 8768 1200
Rian Dob Neuro-Psychologist
Seymour Medical Clinic
30-32 Anzac Avenue,
Seymour VIC 3660
0498 072 125
Professor Richard Kanaan Neuro Psychiatrist
Department of Psychiatry
LTB 10, Austin Health,
145 Studley Road
Heidelberg VIC 3084
03 9496 3351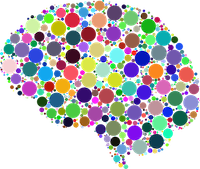 Get your FND questions answered today