Education & training for FND health providers
Why do we need FND training and education for health providers?
A recent consultation of 179 consumers and carers found that over 92% of participants, reported that to support their recovery, they most needed health professionals to have training and education in FND.
"Because of the enormous healthcare and welfare costs associated with functional symptoms, health professionals and medical scientists need to take an active interest in keeping up to date with best practice in diagnosis and management of FND" (Edwards & Bhatia, 2012).
A study from the USA (Barsky, Orav, & Bates, 2005) estimated that the annual direct medical costs attributable to FND was $256 billion a year [USA, in 2005].
What services do we offer health providers?
We offer training and information sessions on Functional Neurological Disorder to help you better understand FND and, how to work more effectively with people and families affected by FND.
Let's discuss how we can tailor our training to meet your learning needs.
Clinic Directory Listing
We currently list all FND clinics and providers for FREE on our website. If you would like to be added to our directory, please complete the form below. If you have more than one practitioner or clinic, please enter each into a separate form.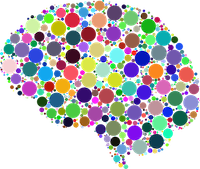 Get your FND questions answered today
References
Edwards, M. J., & Bhatia, K. P. (2012). Functional (psychogenic) movement disorders: merging mind and brain. The Lancet Neurology, 11(3), 250-260. doi:10.1016/S1474-4422(11)70310-6
Barsky, A. J., Orav, E. J., & Bates, D. W. (2005). Somatization increases medical utilization and costs independent of psychiatric and medical comorbidity. Archives of general psychiatry, 62(8), 903-910.